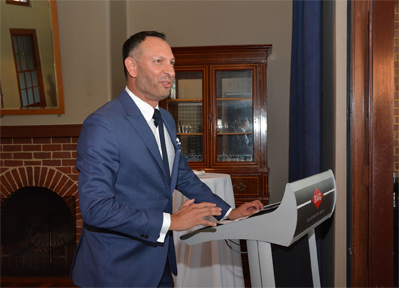 BDA's Mark Fernandez is no stranger to public speaking and aims to not only educate through speech but to entertain as well.
He's served as a keynote speaker and MC at various events such as:
Executive Assistant Network Conference 2015
Legalwise Commercial Law Conference 2015
IMC National Conference 2014
Legalwise Franchise Law Seminar 2014
BDA/Finn Franchise Brokers FCA WA Awards Night 2014
'On the Couch' Breakfast September 2014
IEEE Women in Science and Engineering Conference 2011
And has been a speaker, facilitator and held Roundtables at events for the Franchise Council of Australia, Institute of Chartered Accountants, Family Business Australia and various expos.
If you're interesting in having him speak at your event or MC then click here to get in contact.