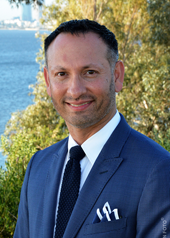 Mark Fernandez
Director, BDA
Contact Info
E:

Links

A little bit about Mark
Mark brings over 25 years of senior management experience in franchising and strategic thinking to our team and to your business. This valuable experience ranges across many business models including multi international companies and local Western Australian systems.
Mark has been influential across a number of key industry sectors, including Retail, Manufacturing, Transportation, Childcare, Shipping and Hospitality.
As a growth strategist, Mark specialises in delivering solutionsthat perhaps haven't been considered or given enough attention to. He brings clarity in determining the way forward and as a natural problem solver, he takes a keen interest in teaching clients how to focus on solutions rather than getting caught up in the many day to day challenges that they face. His passion lies ininstilling of a strong culture of best practice and service excellence with all his clients and stakeholders.
Mark is a Lean and 6 Sigma Practitioner and an Accredited Consultant/Facilitator of DISC Advanced Psychometrics.
Mark is a Keynote speaker, MC, Motivational Presenter and Panel Facilitator. He has presented at industry / corporate conferences and various expos and aims to not only educate through speech but to entertain as well. 
Mark is a committee member of the West Australian Chapter of the Franchise Council of Australia and has served for many years.
In summary, Mark brings many valuable lessons and skills to the table- all of which are available to assist you to grow and improve your organisation's leadership and profitability.